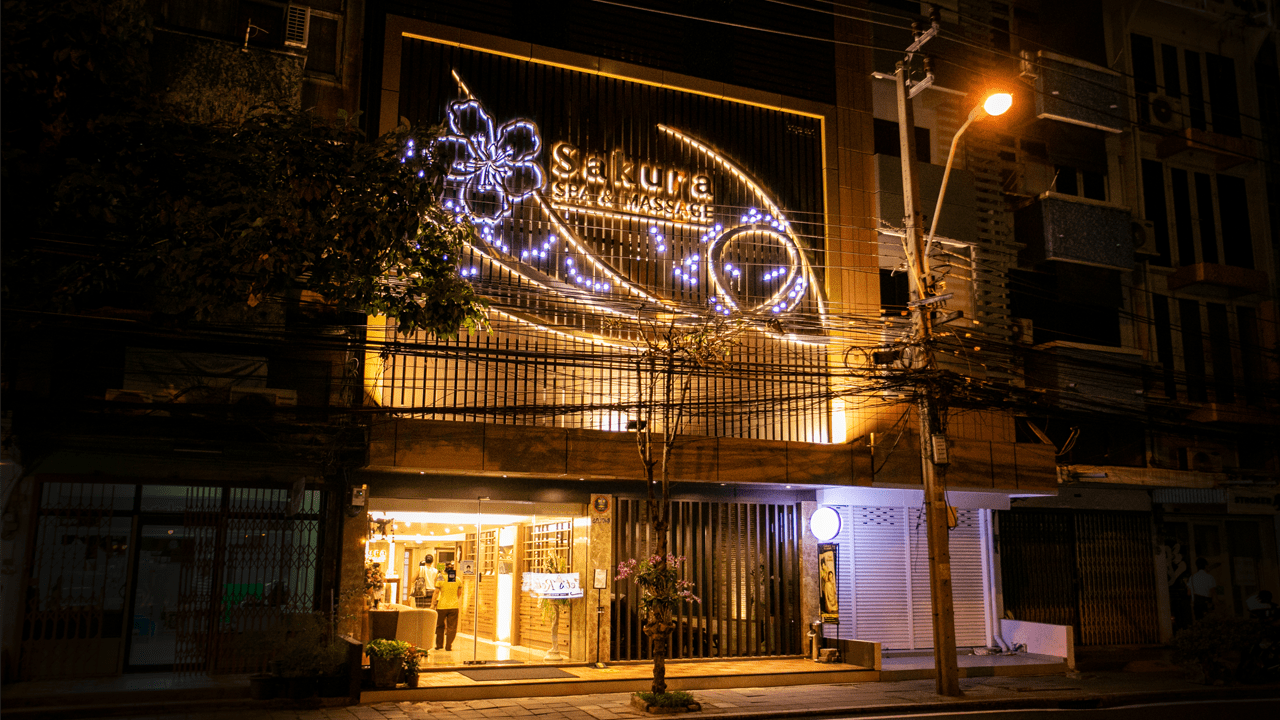 Indian head massage helps relieve insomnia, chronic headache, migraine, stress relief, helps with blood circulation and promotes healthy hair root.

Indian head massage also helps those with office syndrome, relieving neck pain, shoulder pain and chronic pain around the eye area.

We use only 100% organic cold pressed coconut oil for this massage program.
It is another popular choice.
Is incredibly relaxing
Hot oil Massage is good for muscles and joints, relieves stress. and stimulates better blood flow
เป็นการนวดที่ซึมสู่เข้าผิว
ช่วยให้เซลผิวชุ่มชื่นขึ้น
ป้องกันการเกิดริ้วรอย
ทำให้ผิวบลับมาแข็งแรง
Sport massage is very different from other massages

 Is suitable for athletes

Focusing on deep parts of the muscle

Helps the sore or injured muscle recover faster
Standard treatment: clear skin aura. The secret formula especially only at Sakura spa with the Thai Herbal Scrub.
The skin rejuvenation program will renew your skin tone luminosity and improve youthfulness with natural herbal extracts and nourishing botanical scrub to exfoliate dead skin and clogged pores. Getting your skin ready for the ultimate pampering to brighten and restore the skin's vitality leaving it refreshed and hydrated to reveal your soft silky skin.